China's research and development spending could reach around 2.4 trillion yuan ($371 billion) for 2020, a significant increase from the 1.4 trillion yuan budget in 2015, Wang Zhigang, the minister of science and technology, said on Friday.
Wang said China's science and innovation capabilities have witnessed "historic, holistic and structural changes", with its ranking on the Global Innovation Index rising from 29th in 2015 to 14th last year.
These improvements are evident in the Chinese scientific community's swift response to COVID-19, which has produced seven vaccines in phase-three clinical trials, four vaccines approved for market use, and 11 drugs and treatment methods, Wang said at a news conference organized by the State Council Information Office.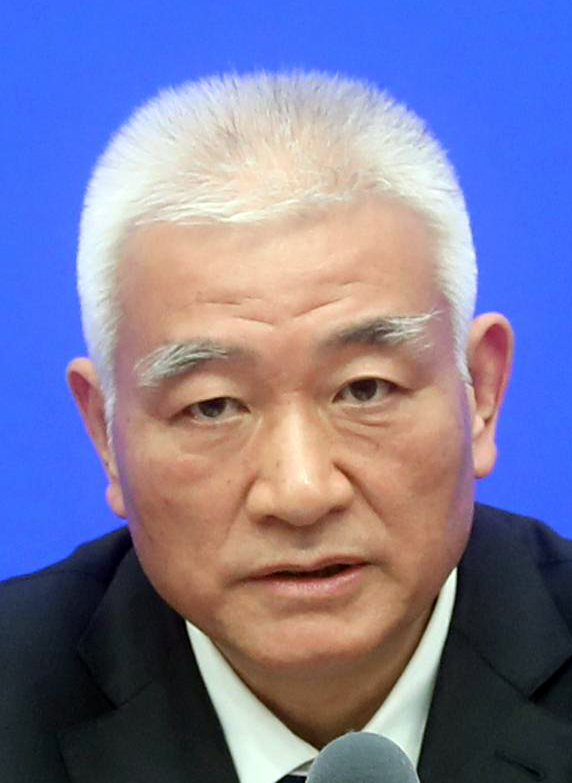 Wang Zhigang, the minister of science and technology.
He added that Chinese scientists have shared their insights with countries in Europe, Asia, Africa, Latin America, North America and the Caribbean.
However, private companies, along with the nation as a whole, still strive for a stronger ability to make original breakthroughs. There is also a lack of world-class talents and research teams, as well as high-quality scientific output that can meet the nation's major socioeconomic needs, he said.
Therefore, Wang said China will devote more resources to basic research, enhance the innovative capacity of companies, foster more quality talents, and improve the nation's academic environment.
Ye Yujiang, head of the Department of Basic Research at the Ministry of Science and Technology, said that China is estimated to have spent over 150 billion yuan in basic research last year, nearly double the amount in 2015.
"In the next five years, the central government will invest more capital in fundamental research," he said. "At the same time, we will formulate more policies to encourage companies and civil entities to join the basic research effort."
Xie Xin, head of the ministry's Department of Resource Allocation and Management, said reforms to unleash the nation's innovative potential will be a priority in the following years, and some measures have proved to work during COVID-19 vaccine research.
One notable reform is setting out a key research objective and allowing all capable research teams and institutions to compete for the goal, while the government focuses on providing guidance and incentives based on their research progress.
"The core of this reform is to design our research projects in accordance with the urgent needs of the country, and bolster our ability to overcome key research obstacles," he said.
Another reform centers on empowering young scientists."Young scientists are now the central pillar of our scientific and technological undertakings," he said.
"But we want to build higher and bigger platforms for them in the next few years, let capable young researchers shoulder bigger responsibilities, conduct research missions independently, lead national projects, and grant them greater room for bold innovation," he said.
Xu Jing, head of the ministry's Department of Strategic Planning, said national high-tech development zones are playing a bigger role in promoting high-quality development in various parts of China.
Last year, the 169 State-level high-tech zones achieved a total revenue of 41.8 trillion yuan, an 8.4 percent increase year-on-year despite the impact of the COVID-19 pandemic.
In the future, China will optimize services for innovation, attract quality resources, nurture innovative and competitive companies and industrial clusters, and create world-class high-tech zones, he said.